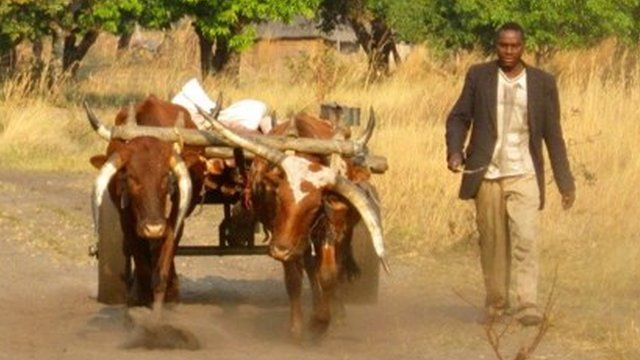 Video
Zambian farmers write alphabet for Shanjo language
Over the last few months, a group of amateur linguists in the Zambia's remote Western Province, mostly farmers, have been creating a spelling system for their mother tongue ciShanjo.
For the first time stories passed down through the generations by word of mouth are being written down.
In the first exercise undertaken by the Shanjo translators, they were asked to use the Latin alphabet to write out advice on the benefits of training oxen.
Here is the English translation:
"We are farmers. We need oxen for us to be better farmers. But oxen need to be trained. Training oxen is a difficult task. When you strain it with a rope there are two things you should expect: Either the oxen fall down or they become aggressive. But after it has been trained, it can do a very good job for you."