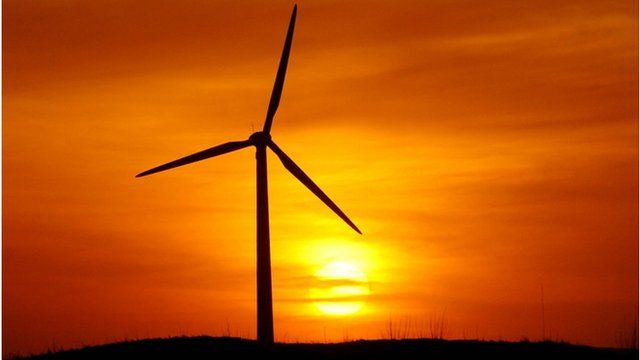 Video
Lesotho embarks on a green revolution
A $15bn (£9bn) green energy project has been launched in Lesotho which aims to transform the nation's fortunes.
The scheme involves the building of hydro-electric power stations and wind farms which - the government says - will provide a shining example of how investing in renewable energy can boost a country's economic outlook.
But will the population of the tiny landlocked nation - surrounded by South Africa - really benefit? What cut of the profits will the Chinese builders and investors get?
Veronique Edwards, from the BBC's Network Africa programme, asked Lesotho's Natural Resources Minister, Monyane Moleleki, how the energy would be used.
For more African news from the BBC download the Africa Today podcast.