Media player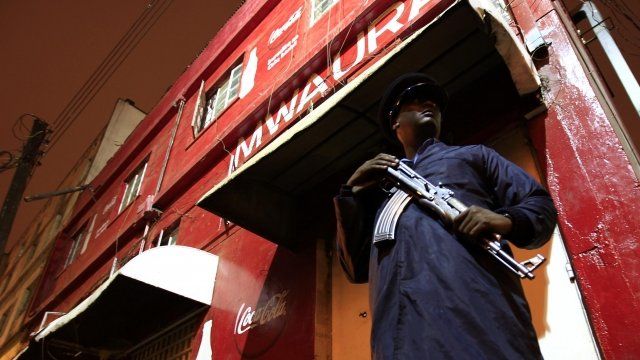 Media playback is unsupported on your device
Video
Kenya grenade attack: 'Nightclubs are soft targets'
A grenade attack on a nightclub in the centre of the Kenyan capital, Nairobi, has injured 12 people.
The grenade was thrown into the Mwauras club early on Monday morning.
Police have not said who was behind the attack, but correspondents say some will blame Somali militants al-Shabab.
It comes a week after Kenya sent troops to Somalia to track down members of the group, which Nairobi blames for several kidnappings. Al-Shabab threatened reprisals if the troops did not leave.
The BBC's Will Ross in Nairobi said that bars and nightclubs in Kenya have little security so are soft targets.