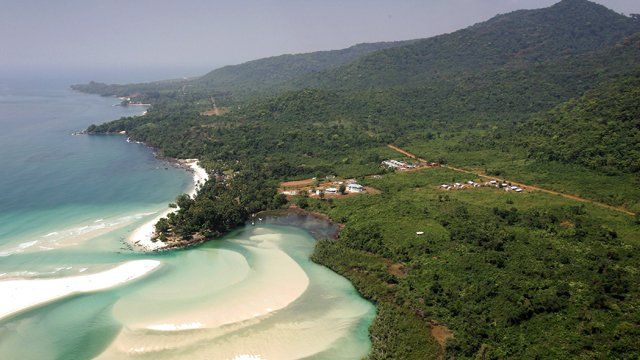 Video
Sierra Leone's seaweed invasion
Sierra Leone's sandy beaches are considered among the most beautiful in the world but for weeks many of them have been covered in seaweed.
The country's environmental protection agency says more than 500km (300 miles) of coastline is affected.
The tourist board has sounded the alarm and fishermen are also up in arms as all they are catching in their nets is seaweed.
Experts are not sure of the cause but some argue it could be the result of climate change, or could it be caused by industrial activities?
From Freetown, Umaru Fofana reports for BBC Network Africa.
For more African news from the BBC download the Africa Today podcast.