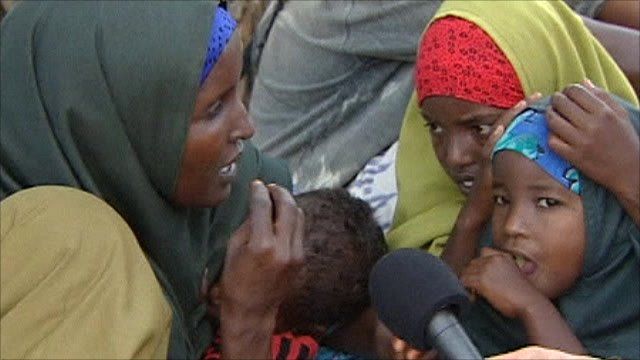 Video
Fears of tribal fighting within Kenya's refugee camp
A new section of the world's biggest refugee camp has just taken in its first families from Somalia.
Hundreds of thousands of people have fled the war-torn country in the last months.
The United Nations Refugee Agency says it needs another 45,000 tents to keep up with the huge number of Somalis still arriving at the Dadaab refugee camp in Kenya.
Some 12 million people across East Africa have been affected by the region's worst drought for 60 years.
Humphrey Hawksley reports.
Details of the Disasters Emergency Committee (DEC) East Africa Crisis Appeal can be found at DEC.org.uk or call 0370 60 60 900 to donate.