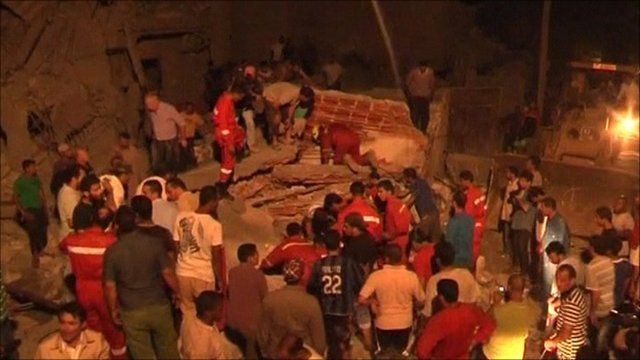 Video
Libya: Nato investigating strike claims in Tripoli
At least five people have died in a Nato air strike that hit a house in the Libyan capital Tripoli, according to Libyan government officials.
A three-storey house was badly damaged at the scene of the alleged air raid in the city's Souk al-Juma residential district.
Correspondents were later shown bodies at a Tripoli hospital. Nato is investigating the incident.
Wing Commander Mike Bracken spoke to the BBC about the incident and said that it was too early to know if Nato was involved, but that strikes were carried out in Tripoli on Saturday night.
"Technology is a fantastic thing but it can fail", he added.
Go to next video: UK student joins rebel forces in Libya