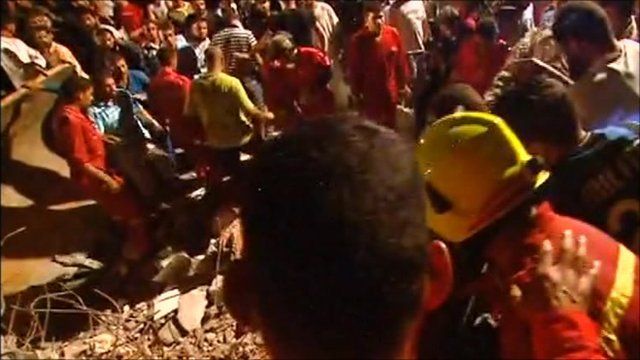 Video
Libya crisis: Nato blamed for Tripoli strike deaths
NATO has acknowledged that a number of civilians may have been killed in an overnight airstrike on the Libyan capital Tripoli.
The head of the NATO military mission said they had been targeting a surface-to-air missile site but that there may have been a weapons systems failure.
Libyan officials say nine people including two babies were killed in the attack on the residential Souk al-Duma district in northern Tripoli.
The BBC's Middle East Editor Jeremy Bowen reports.
Go to next video: Nato investigates Tripoli strike claim