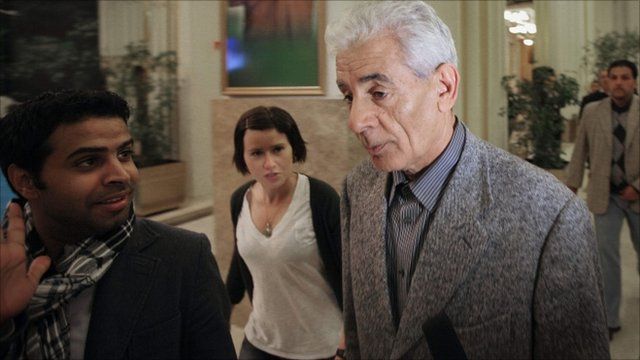 Video
Libya: 'I helped Moussa Koussa defect'
Noman Benotman, a friend of Libyan foreign minister Moussa Koussa, has told the BBC how he helped organise his defection from the Gaddafi regime.
Mr Benotman used to be a leader of the Libyan Islamic Fighting Group but now works for the counter-extremism think tank the Quilliam Foundation.
He said he believed Mr Koussa would be negotiating with the British government and was very co-operative regarding intelligence.
The BBC's Gordon Corera added that the British government was in a dilemma over how to treat Mr Koussa because of his background as head of Libyan intelligence.
Mr Benotman told BBC Breakfast how he helped Koussa defect and how they used to be rivals.
Go to next video: BBC reporter on the front lines in Libya