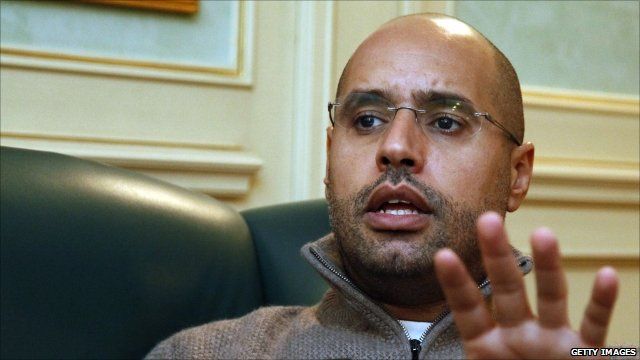 Video
Col Gaddafi's son Saif: The world is wrong
Libyan leader Col Muammar Gaddafi's son, Saif Gaddafi, has accused those enforcing the UN mandated non-fly zone over his country of supporting terrorists.
He said that those behind the military action were mistaken, comparing the situation to that in Iraq in 2004, when it was wrongly assumed that Saddam Hussein's regime had weapons of mass destruction.
His comments came as he spoke by phone from Tripoli to ABC This Week with Christiane Amanpour.
Video courtesy ABC This Week
Go to next video: Libyan capital 'calm but tense'