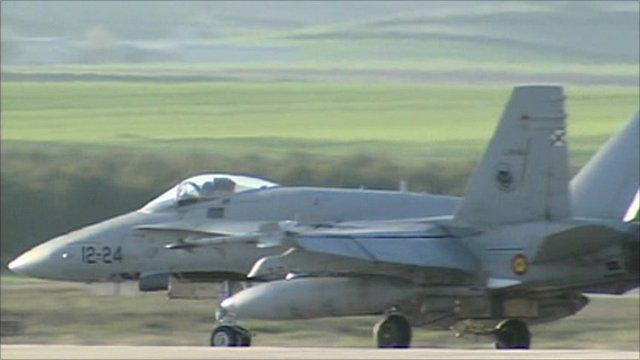 Video
Coalition to strike pro-Gaddafi forces in Libya
British forces are taking part in an international campaign against pro-Gaddafi forces.
More than 100 Tomahawk cruise missiles have been launched from British submarines and American warships targetting Libyan air defences.
And there have been a series of air strikes by French warplanes which have destroyed a number of Libyan tanks and armoured vehicles.
The launch of UK operations was announced by the prime minister after he chaired a meeting of the Government's Cobra emergency committee.
So what kind of military campaign can we expect and who is involved?
The BBC's Defence Correspondent Caroline Wyatt has the details.
Go to next video: Obama confirms US role in Libya