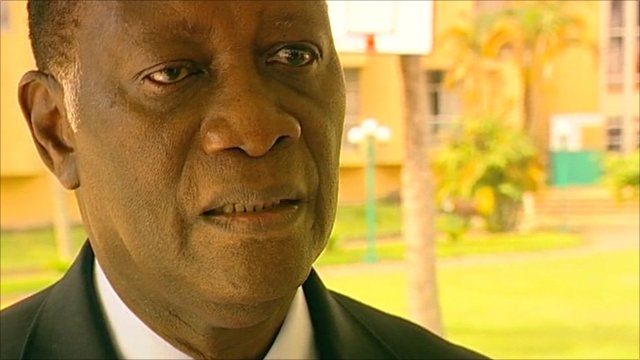 Video
Ivorian presidential candidate calls on opponent to leave
At least 210 people have been killed in the Ivory Coast since the presidential election.
That is according to the United Nations which is considering whether to send another 2000 peacekeepers to the country.
One immediate problem is protection of the headquarters of Alassane Ouattara, the internationally-recognised winner of the presidential election.
He remains under guard in a hotel in Abidjan.
The other candidate, Laurent Gbagbo, still refuses to step down as president, so tensions in the West African state remain high.
Alassane Ouattara spoke to Andrew Harding at the hotel where he is being held.
Go to next video: Ivory Coast crisis mission fails