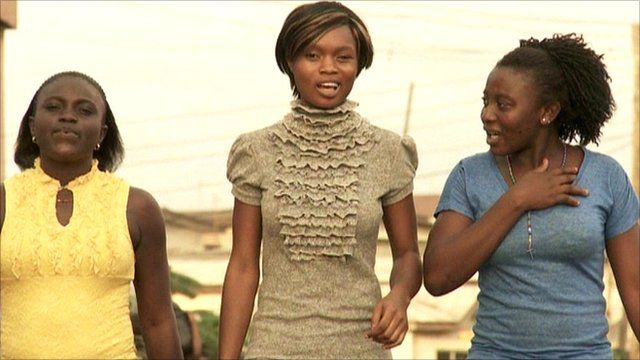 Video
Life on the Edge: Meet Lagos's Area Girls
Every big city has gangs of young people on the margins. In Lagos, Nigeria, it's the Area Boys, bands of children and teenagers who scratch a living from petty crime and the informal economy.
But when you're an Area Girl, life can be even tougher, especially in Lagos's teeming Ajegunle ghetto.
We follow one charismatic Area Girl, Onyinye, as she tries to make a life amid the Area Boys, learning about adolescent sexuality, ethics, and social responsibility.
Onyinye and her friends take us into the Area Girls' world of street runs, bottle fights and internet cafe dreams of breaking out into another world of schooling, modelling, family, or simply a decent wage.
Life on the Edge: The Scent of the Streets, BBC World News, Saturday 28 August at 0030, 0730 and 1930 GMT and on Sunday 29 August at 1330 GMT
Go to next video: Life on the Edge: Hassan and the graduates