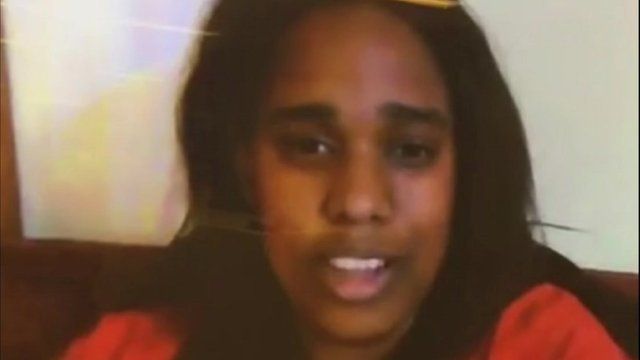 Video
Twitter trolling
Michelle Marie began the week looking forward to being the 235th person to curate the @ireland Twitter account that is dedicated to represent the country through different voices.
Michelle, who lives in Ireland with her two-year-old daughter after moving there from Oxford three years ago, wanted to share her positive experiences of living in her new home.
But what she found online was far from positive.
"I wanted to share the work I'm doing around body positivity," she told the BBC. "Ireland has a really strong culture of shame and I wanted to change that.
"I've followed @ireland for a few years and I know it has a high percentage of trolling. I was expecting a bit of racism, comments on my size and for being English, but not a non-stop barrage."
Watch Michelle's interview in full with the BBC.