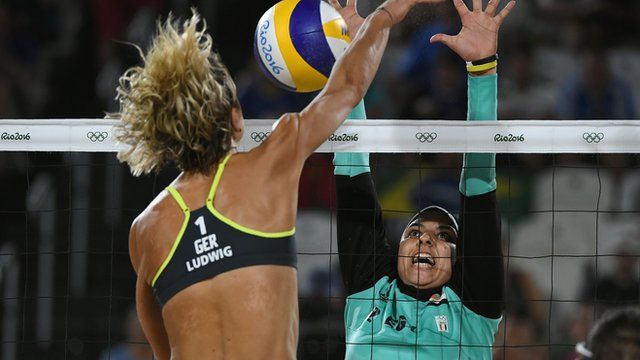 Video
Female Arab athletes under attack no matter how they dress
Social media users have harshly criticised female athletes in various Arab delegations for showing too much or too little skin.
The hashtag, #Olympics_Women_Don't_Represent_Us, opposing women's participation in the games in general, garnered over 100,000 tweets.
But an Egyptian beach volleyball team was also mocked and humiliated on Arab social media for wearing long-sleeved T-shirts and leggings.
While many came out in their defence, there seems to be a minority set on criticising women in sport regardless of how they act.
Produced by Julie Wall, Mohamed El Assar and Alma Hassoun
BBC Monitoring reports and analyses news from TV, radio, web and print media around the world. You can follow BBC Monitoring on Twitter and Facebook.
Go to next video: The mystery of the empty seats