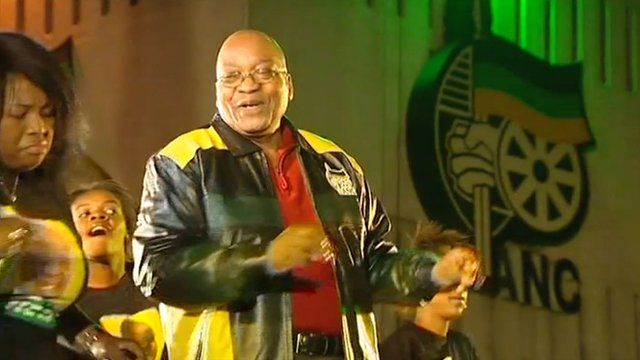 Video
Zuma's ANC - a turbulent timeline
Archbishop Desmond Tutu spoke this week of how President Jacob Zuma measured up to Nelson Mandela. "There's no justification for a president to have a home like Nkandla," he said.
But what's the history of Mandela, Zuma and the ANC?
The ANC is the oldest liberation party in Africa. Founded in 1912, just two years after South Africa was united into one country after the Boer War, it was a major force against apartheid and produced the country's first black president, Nelson Mandela.
From its revolutionary beginnings to its current embattled President Zuma, it's had a turbulent history.
You can watch This Week's World every Saturday on BBC Two and BBC World News.
Catch up with the latest episode on BBC iPlayer, or on YouTube outside the UK.
Go to next video: The firm that gave every woman a pay rise