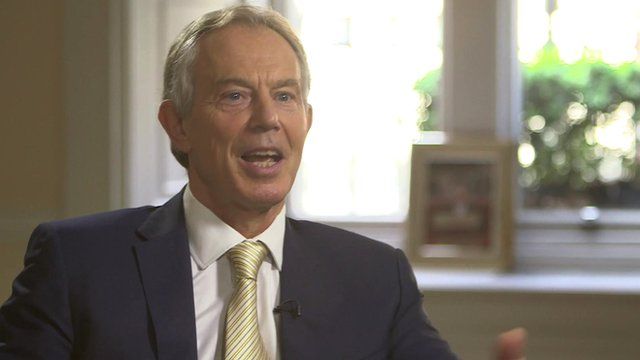 Video
Tony Blair tells of Iraq War 'humility'
Former Prime Minister Tony Blair spoke to this Week's World presenter Emily Maitlis about Islamic radicalisation, the legacy of the 2003 invasion of Iraq, and the forthcoming Chilcot report about the UK's part in that war.
Mr Blair is also advocating a plan to use education - and other tactics - to counter Islamist ideology.
He was also asked whether the election of Jeremy Corbyn as leader of the British Labour Party was a legacy of his time in office.
You can watch This Week's World every Saturday on BBC Two and BBC World News.
Catch up with the latest episode on BBC iPlayer, or on YouTube outside the UK.
Go to next video: The firm that gave every woman a pay rise