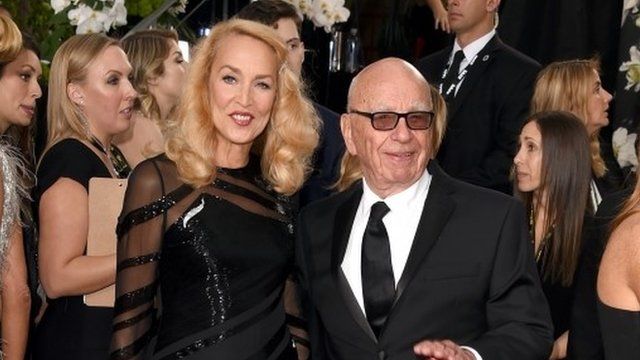 Video
Are Rupert Murdoch and Jerry Hall the world's most influential couple?
Rupert Murdoch is the kind of man who regularly tops lists of the most influential men in the world.
It is the sort of influence that means that whoever enters a relationship with him automatically becomes a member of a power couple.
So with much fanfare surrounding his wedding to Jerry Hall, say hello to the world's newest power couple.
Video: Marcus Thompson
Go to next video: Jerry Hall and Rupert Murdoch get engaged