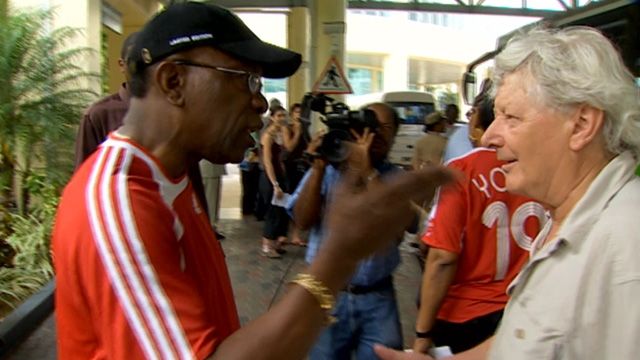 Video
'If I could've spit on you I would've spat on you'
Panorama's Andrew Jennings has been investigating corruption in world football for the past 15 years. During that time he's often tried to speak to Jack Warner, the former vice president of Fifa.
However, Mr Warner hasn't always been so keen to talk to him. In September this year Fifa's ethics committee banned Mr Warner from taking part in any kind of football-related activity at national and international level for life. The US is currently seeking to extradite him on bribery and racketeering charges.
Viewers in the UK can see Andrew Jennings' latest Panorama investigation Fifa, Sepp Blatter and Me at 20.30 GMT on BBC One on Monday 7 December.