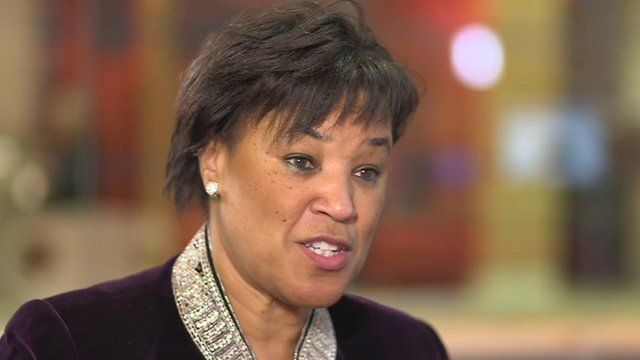 Video
100 Women 2015: Baroness Scotland on tackling domestic violence
Baroness Patricia Scotland has been a leading figure in reforming laws in the UK which have helped to reduce domestic violence by 64%.
Her journey has been a long and remarkable one.
At two years old, she arrived in north London from her native Dominica with her parents and 11 siblings. She rose to become the UK's first ever female attorney general and chief legal advisor.
As one of the 100 women chosen by BBC 100 Women 2015, she spoke to the World Service's Social Affairs Correspondent Valeria Perasso about her work, and solutions for tackling domestic violence around the world.
This year's season features two weeks of inspirational stories about the BBC's 100 Women and others who are defying stereotypes around the world.
Like us on Facebook and follow us on Instagram using the hashtag #100Women. Listen to the programmes here.