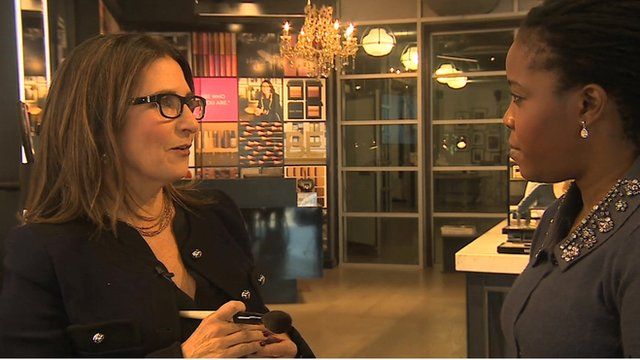 Video
100 Women 2015: 'I don't objectify women' - Bobbi Brown
US make-up artist Bobbi Brown says she "doesn't objectify women".
"I empower women" she says. Ms Brown told the BBC's Nomsa Maseko she wanted to have make-up for "all skin colours".
Ms Brown adds: "Our foundation number 10, called Espresso, is very dark.
"It's low-selling and there are probably marketing people who think I should discontinue it but I never will - for women who have that skin colour there is not another foundation in the world that matches."
Our 100 Women season showcases two weeks of inspirational stories about the BBC 100 Women and others who defy stereotypes around the world, including this related feature on make-up
Like us on Facebook and follow us on Instagram using the hashtag #100Women. Listen to the programmes here.
Go to next video: Model Alek Wek's fight to the top