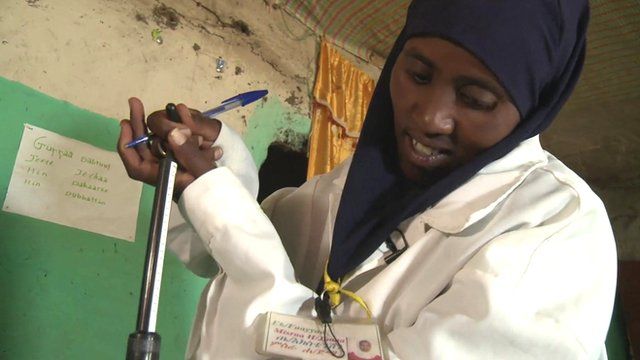 Video
BBC 100 Women 2015: Ethiopia's unsung health heroine
Misraa Jimaa, a health worker in Ethiopia, provides care and advice for villagers who have no access to a doctor. She is the only such worker in 30km (19 miles).
Her responsibilities include ante- and post-natal care, disease prevention, nutritional advice and immunisations.
Ms Jimaa, who is on the BBC's 100 Women list for 2015, is one of 38,000 health workers across the country.
She speaks to BBC World News correspondent Anne Soy.
This year's season features two weeks of inspirational stories about the BBC's 100 Women and others who are defying stereotypes around the world.
Like us on Facebook and follow us on Instagram using the hashtag #100Women.
Go to next video: Indian fight for 'right to pee'