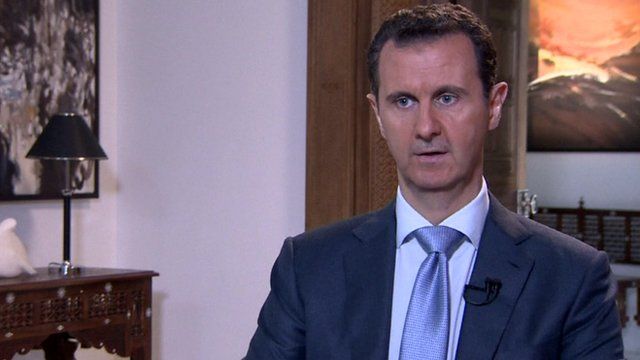 Video
Syrian president: Paris attacks a horrible crime
Syrian President Bashar al-Assad, in an interview with Italian television, says the Syrian people understand what it is like to lose family members in terror attacks.
The president reiterated that his country is not a breeding ground for Islamic State militants.
Speaking to Rai TV Mr Assad said the attacks were a "horrible crime" and that the people "were killed for nothing and with no reason".
Militant group Islamic State (IS), which controls parts of Syria and Iraq, has said it was behind the attacks last Friday, when gunmen and suicide bombers killed 129 people and injured hundreds.
Go to next video: Paris attackers: What do we now know?