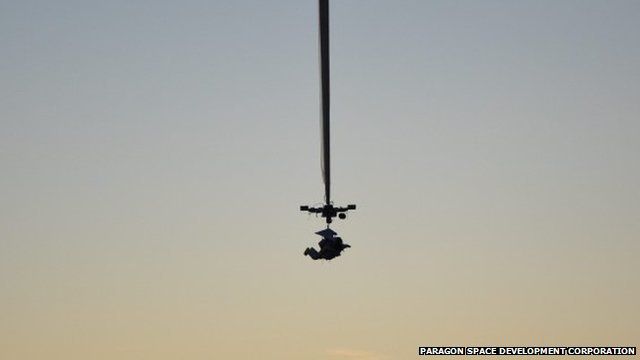 Video
Skydive from edge of space beats world record
Google executive Alan Eustace has broken the world altitude record for a parachute jump by leaping from 135,890 feet (41,419 metres).
He exceeded the speed of sound, setting off a small sonic boom, and set several skydiving records in the process.
Mr Eustace was carried by a large helium balloon from New Mexico to over 40km (25 miles) above the earth.
The previous record was set by Felix Baumgartner two years ago, after he jumped from a height of nearly 128,000 feet.
Video footage courtesy of Atomic Entertainment and the Paragon Space Development Corporation
Go to next video: Baumgartner leaps to skydive record