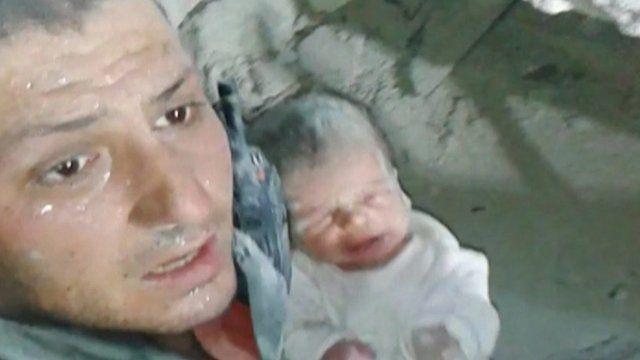 Video
Syrian fireman's appeal to world: 'Don't forget us'
The United States has continued to carry out air-strikes against Islamic State positions around the Syrian town of Kobane, on the border with Turkey.
While America, Britain and other coalition partners are focusing on defeating IS, Syrians suffering at the hands of the Assad regime have appealed to the international community not to forget them.
One Syrian fireman, Khaled Harrah, travelled to New York to take his protest to the United Nations.
"We hope that the American government and people will remember the Syrian people who've suffered bombings and destruction and that they'll help us," he said.
Nick Bryant reports from New York.
Go to next video: 'It's clear IS have some control'