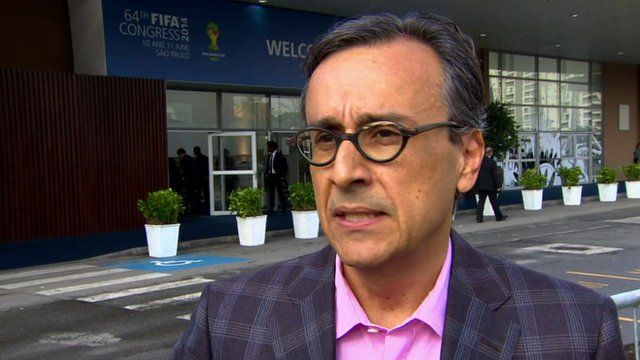 Video
Qatar World Cup: Fifa must take aggressive action, says Visa
Fifa's decision to award the 2022 World Cup to Qatar is under scrutiny as the world awaits the findings of its investigation into allegations of corruption.
Qatar denies any wrongdoing, but the Fifa report will be of particular interest to sponsors of the tournament, who would not wish their brands to be associated with a tainted organisation.
Speaking to the BBC, Visa's chief marketing officer Antonio Lucio said that he would expect Fifa to take "aggressive action" if any of the corruption claims proved to be true.
"We would like to keep the game as beautiful as the game is," he said.
Go to next video: Lord Triesman: Fifa 'like Mafia family'