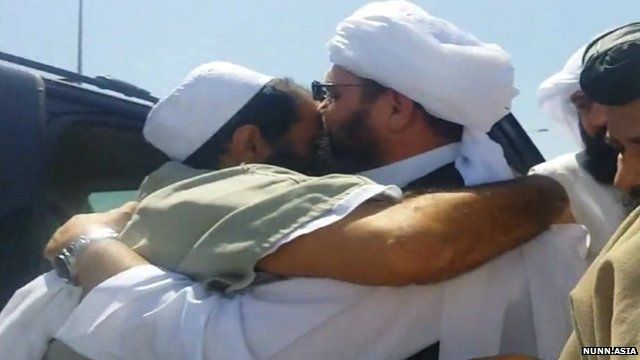 Video
Video 'shows freed Taliban' as US row over exchange erupts
The main US political parties have clashed over the deal to swap five Guantanamo Bay detainees for a Taliban-held soldier.
The Afghan Government has also condemned the prisoner swap that freed Sergeant Bowe Bergdhal in exchange for the five senior Taliban militants.
The prisoners have been released into Qatar's custody which has outraged Afghanistan, which says handing them to a third country violates international law.
Senior Republicans are concerned about exchanging the militants, described by John McCain as the 'hardest of the hard core.'
Nick Childs reports.
Go to next video: Anger over Bergdahl prisoner swap