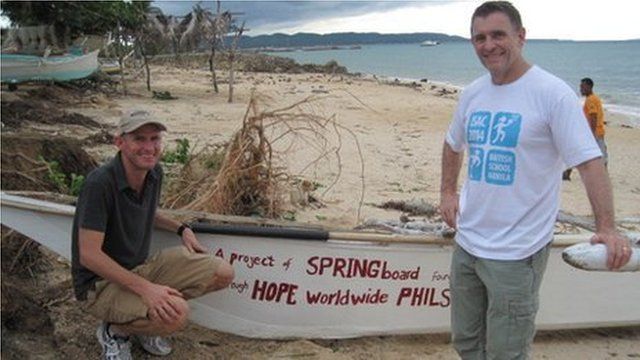 Video
Students help in typhoon recovery
It is now three months since the devastating "super typhoon" Haiyan tore across a swathe of the Philippines, claiming more than 6,000 lives and leaving more people homeless than after the 2004 Indian Ocean tsunami.
With so many of the survivors having lost their livelihoods, today the challenges remain huge and aid agencies are talking in terms of recovery and reconstruction taking several years.
Among the many initiatives under way to ease their plight is a student-driven range of activities under the wing of the British School Manila.
The BBC's World Affairs Correspondent Mike Wooldridge spoke to the head of the British School, Simon Mann.