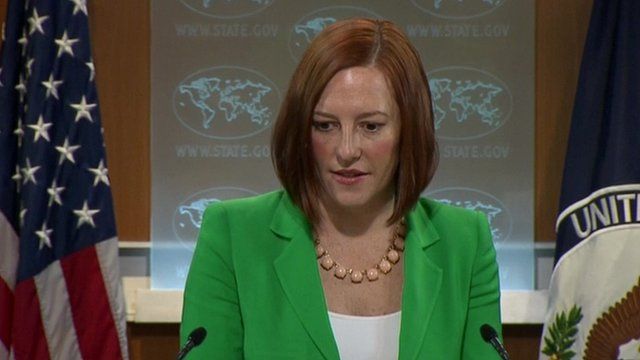 Video
Leak of US conversation about Ukraine 'a new low'
The US State Department has criticised "a new low in Russian trade-craft", after an audio recording said to be a hacked phone conversation between two US diplomats was leaked online.
During the discussion, purportedly between US Assistant Secretary of State Victoria Nuland and US Ambassador Geoffrey Pyatt, the female speaker dismisses EU efforts to resolve the crisis in Ukraine.
The two speakers also discuss frankly the merits of the three main Ukrainian opposition leaders.
Speaking to reporters, US State Department spokeswoman Jen Psaki did not deny the authenticity of the recording.
Go to next video: Kiev protesters march on parliament