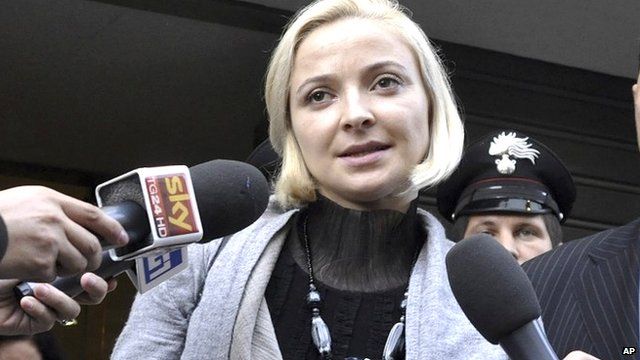 Video
'I did not distract' Costa Concordia captain
Francesco Schettino, the captain of the Costa Concordia, faces manslaughter charges after the cruise ship ran aground, claiming the lives of 32 of those on board.
At his trial, Domnica Cemortan, a Moldovan dancer on the ship, admitted she had been in a romantic relationship with the captain, and had been present on the ship's bridge at the moment when the ship ran aground.
But she told Today programme: "The story that I distracted the captain is fake, because I was very far from him, he was working and acting like a captain."
She feels all the blame for the crash is being heaped Mr Schettino, but said there "can not be only one person accused for this big accident, and I asking myself where are the others, where are the other officers in this story?"
First broadcast on BBC Radio 4's Today programme on Friday 22 November 2013.
Go to next video: Costa Concordia: Captain 'acted well'