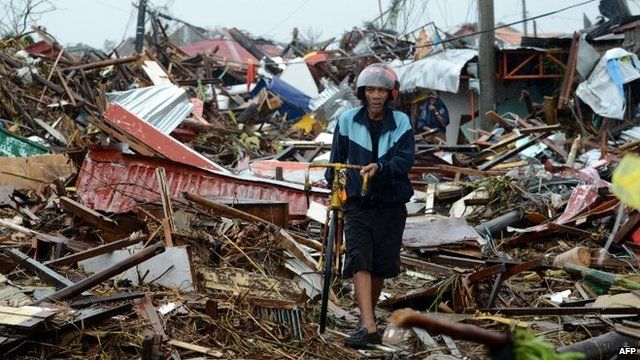 Video
'Millions need support' after Typhoon Haiyan
Thousands of survivors are desperately waiting for the aid effort to reach them in the Philippines after Typhoon Haiyan.
The country's President Benigno Aquino has declared a state of national calamity to speed relief efforts for the victims.
In a statement he said the two worst affected provinces, Leyte and Samar, had suffered massive destruction and loss of life.
Saleh Saeed, chief executive of Disasters Emergency Committee, said: "Sadly the images we are seeing, especially from Tacloban, are indicating that it could be as bad as the (2004) tsunami.
"There are hundreds of thousands of people who have lost their homes, and millions who need support," he added.
First broadcast on BBC Radio 4's Today programme on Tuesday 12 November 2013.