Media player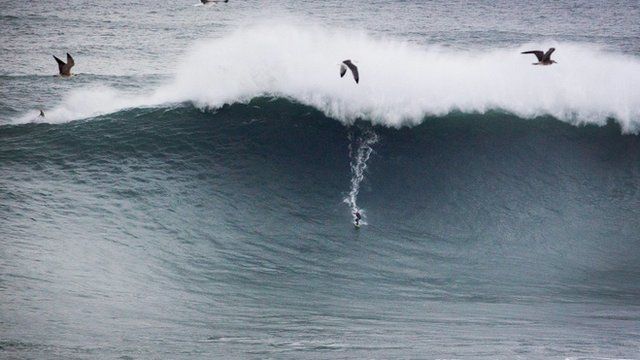 Media playback is unsupported on your device
Video
Surfer Andrew Cotton on riding Portugal monster wave
A man from north Devon in the UK is waiting to hear officially whether he is confirmed to have surfed the world's biggest wave. The wave on the Portugal coast, which reportedly reached heights of up to 30 metres, was caused by the storm St Jude which hit western Europe earlier this week.
Andrew Cotton was towed into the surf by his partner Garrett McNamara, who claimed the world record in January for surfing a massive wave on the same Nazare beach.
Mr Cotton spoke to Newsnight's Jeremy Paxman about what it was like surfing such a huge wave and how he deals with the dangers it entails.