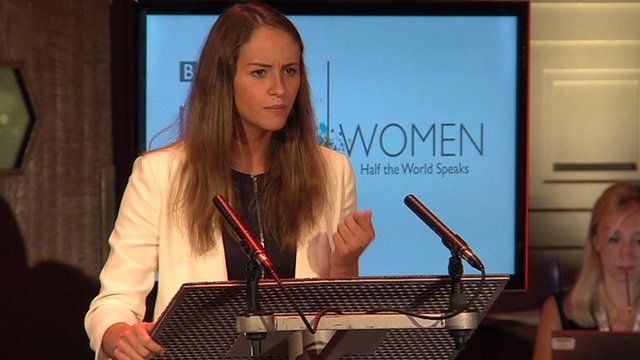 Video
100 Women: Sigridur Maria Egilsdottir on ending inequality
Iceland's champion debater has called for better education for women and has said it is within women's power to eradicate gender inequality for an "equal and just society".
In a closing speech at the BBC's inaugural 100 Women conference, Sigridur Maria Egilsdottir, added that while Iceland performs better than other countries in the gender gap report, there are still many struggles lying ahead.
She said: "Although it may seem impossible to change outdated rules that stop girls being educated... our world is ruled by little else than thoughts and ideas, and therefore it is within our power to change it."
Go to next video: 'I missed half my children's life'