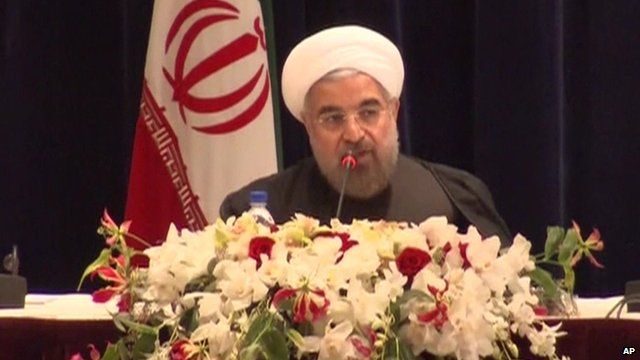 Video
Iranian President Rouhani's Q&A in New York
Iranian President Hassan Rouhani held a news conference in New York before flying back to Iran after attending the UN General Assembly's annual meeting.
Mr Rouhani addressed questions regarding Iran's nuclear ambitions, US-Iranian relations and the country's stance on the Syrian crisis.
Asked why he did not meet President Obama, he replied "the timetable didn't allow" for such a meeting and that there were many "complications" in their relationship but that he wanted to "pave the way for better relations."
On the question of Iran's nuclear programme, Rouhani said "we'll be able to resolve the issue" through stronger unilateral ties with Western countries.
Go to next video: High-level UN-Iran nuclear talks