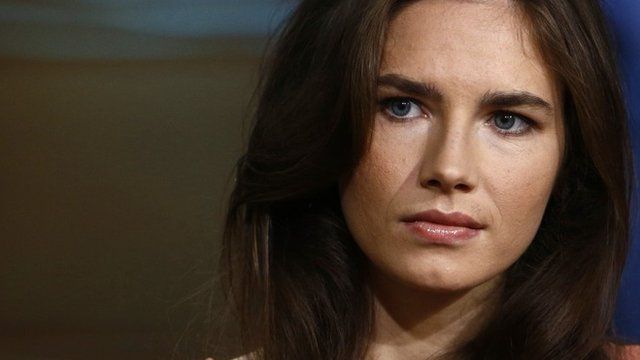 Video
Why Amanda Knox 'can't afford to go back' to Italy for retrial
Amanda Knox has been interviewed on British television for the first time.
Speaking to Lorraine Kelly on ITV Daybreak, she explained why she wouldn't be going back to Italy for a retrial in the Meredith Kercher murder case.
Outlining her reasons, Knox said: "I've already been there for the trial, I've already given my testimony, and so what I could give to the trial has already been done. I can't afford to back there. I'm in school. And the major thing is that I was already wrongfully imprisoned in that country, so the risk of that happening again is enough to dissuade me from being present."
Go to next video: Knox's ex boyfriend 'won't flee'