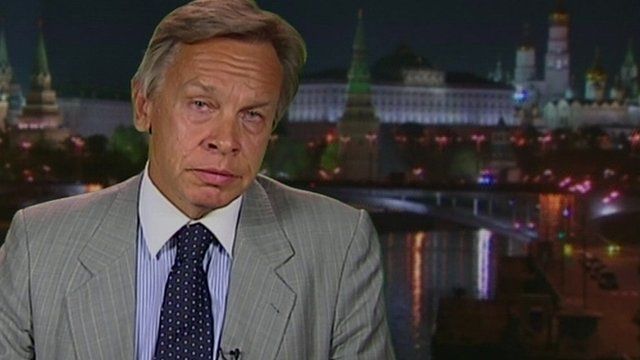 Video
Alexei Pushkov on Russia diplomatic initiative on Syria
US President Barack Obama has put military action against Syria on hold and vowed to pursue Russia's diplomatic plan to remove the regime's chemical weapons.
Damascus now admits it has chemical weapons and has agreed to abide by the plan to hand over its arsenal.
Alexei Pushkov, chairman of the Russian Duma's foreign affairs committee, spoke exclusively to Newsnight about how the plan was brokered, how it would be implemented, and what would happen if it failed.
Emily Maitlis began by asking Mr Pushkov how he imagined the timeline for decommissioning.
Go to next video: Arming Syrian rebels 'would never work'