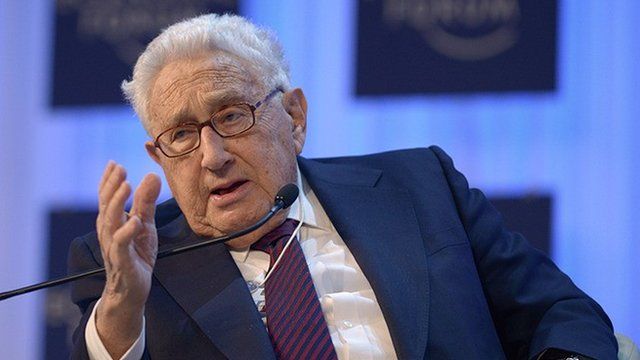 Video
Kissinger: Doing nothing 'catastrophic'
President Obama appears to be winning the support of leading Democrats and Republicans for a military strike against Syria.
However the Senate Foreign Relations Committee has drafted a resolution that would limit the scope of any action.
Dr Henry Kissinger, who was the US Secretary of State from 1973 to 1977 and a recipient of the Nobel Peace Prize, told the Today programme's Justin Webb that the US should carry out the military action proposed by President Obama.
He said doing nothing would be "catastrophic": "It would be a demonstration that after the President has publicly drawn a red line, he cannot get congressional support for a policy that has been unchallenged with respect to chemical weapons, and it would show a degree of dysfunction in our political system that would be very unfortunate."
First broadcast on BBC Radio 4's Today programme on Wednesday 4 September 2013.