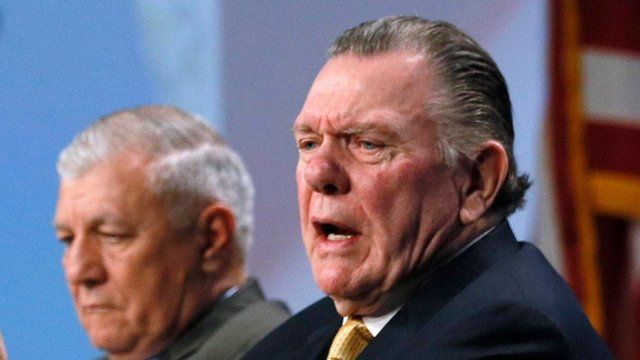 Video
General Jack Keane: Obama will 'degrade' Assad's military
There are suggestions in Washington that President Obama is planning to take wide-ranging military action against Syria, that would go far beyond targeting the regime's chemical weapons.
Speaking to the Today programme's Justin Webb, General Jack Keane, a former vice chief of staff of the US Army, explained what he knew from senior Republican senators, briefed by the White House on Monday.
Gen Keane said they had been assured personally by Mr Obama that he planned to "deter and degrade" President Assad's forces, if Congress approves military action.
First broadcast on BBC Radio 4's Today programme on Tuesday 3 September 2013.