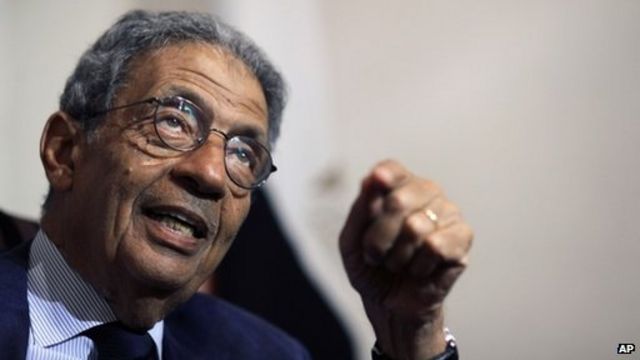 Video
Moussa: 'Why are you not standing with us?'
The former secretary general of the Arab League, Amr Moussa, has called on the Muslim Brotherhood in Egypt "to resign" and "leave the scene".
His comments come after the arrest in Cairo of the spiritual leader of the Muslim Brotherhood, General Guide Mohammad Badie. The organisation's top three leaders are now in custody accused of inciting the murder of anti-Muslim Brotherhood protesters.
Mr Moussa said the brotherhood needed new leadership: "The time has come for...a younger generation to take over, a younger generation that is committed to the priority of the Egyptian interests, not the group's interests."
And in comments directed at the international community he added: "Why are you not standing with us when we face terrorism?"
First broadcast on the Today programme on Tuesday 20 August.