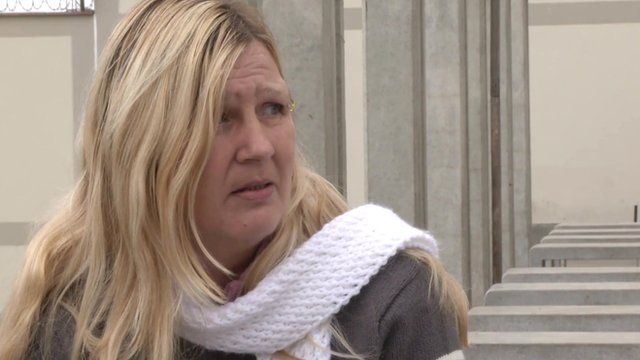 Video
UK prisoner in Peru: Why I'm doing time in Ancon 2
For Lillian Allen, the story of two UK women accused of trying to smuggle £1.5m worth of cocaine has brought back some painful memories.
Melissa Reid, from Lenzie near Glasgow, and Michaella McCollum, from Dungannon, both 20, were arrested at Lima's airport carrying 11 kilos of the drug.
If convicted, they could receive lengthy prison sentences.
Blinking back tears, the 48-year-old woman from Northern Ireland, who has been held in Peru's Ancon 2 for 25 months, remembers her own arrest.
She told the BBC's Will Grant that she did not realise it at the time, but she was acting as a drug mule.
Go to next video: Michaella faces 'long time' in Peru