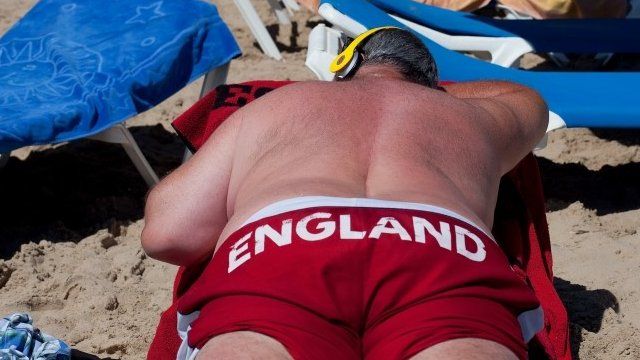 Video
Language skills: Brits 'embarrassed' abroad
A poll of 2,000 people by the British Council found UK adults struggled with their inability to speak a foreign language abroad - causing them embarrassment on holiday.
The BBC's Tom Burridge hears from British people who are struggling with the language in Spain.
Phoebe Smith, editor of Wanderlust magazine, told the today programme's Evan Davis that holidaymakers from the UK tend to "assume that everyone will be able to understand" them.
When it comes to speaking foreign languages: "We're nervous about doing it and not doing it right", she explained.
She went on to give some top tips on what to do if you do not know the local language.
First broadcast on BBC Radio 4's Today programme on Wednesday 14 August 2013.