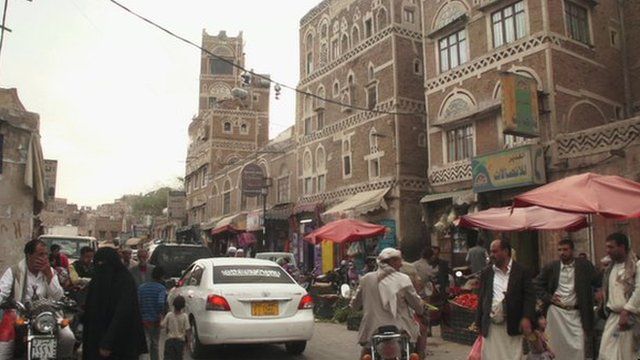 Video
Yemen: Do US drones create more enemies than they kill?
Yemen says it has foiled an al-Qaeda plot to blow up oil pipelines and seize some of the country's main ports. Security remains tight and hundreds of armoured vehicles have been deployed to protect key sites.
Both the US and UK have withdrawn diplomatic staff from Yemen, prompted by intelligence reports of renewed terrorist activity. The US is reported to be preparing special operations forces for possible strikes against al-Qaeda in Yemen.
Suspected US drone strikes killed seven alleged al-Qaeda militants in Yemen on Wednesday - the fifth such strikes in less than two weeks.
But is the use of them creating as many enemies as they are killing? Yalda Hakim has been to Zinjibar in southern Yemen for Newsnight.
Go to next video: 'State of alarm and panic' in Yemen