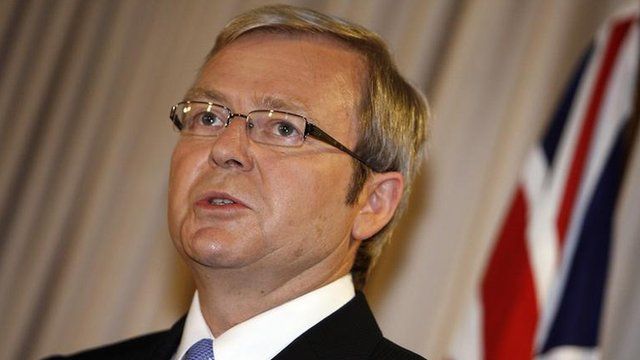 Video
Alastair Campbell: Australian elections 'a mess'
Kevin Rudd has been sworn in as the new prime minister of Australia, three years after he was forced out by Julia Gillard.
In his first speech to parliament, Mr Rudd called for a 'kinder and gentler politics', a day after he defeated Ms Gillard in a leadership contest.
Speaking to the Today programme's Evan Davis was Alastair Campbell, former press secretary to Tony Blair, who is currently in Melbourne.
"I think Julia Gillard realised that it was going to be impossible going into an election campaign with this level of division. She brought it to a head. I think at the start of the week she thought she could win, one of the key people who held a few votes turned yesterday, and that's what gave it to Kevin Rudd," he explained.
"I just don't know where it's going to end to be honest, because the truth is that Tony Abbott, the opposition leader, he's had a total free run now going on for three years. And at least know Rudd can try and tackle him now. It's a mess."
First broadcast on BBC Radio 4's Today programme on Thursday 27 June 2013.