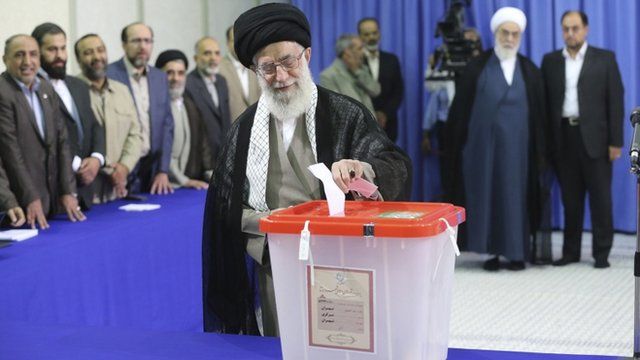 Video
Straw: No 'smoking gun' in Iran
Polls have opened in the Iranian presidential election.
The six candidates to replace Mahmood Ahmadinajad are all conservatives, although one of them, the cleric Hassan Rowhani, has suggested he wants to re-engage with the West.
Special correspondent for the BBC Persian television service Kasra Naji, told Today programme presenter John Humphrys that Mr Rohani is a significant candidate in the elections:
"We are talking in these elections about Mr Rohani. He is the choice of the opposition in Iran. Today the question in Iran is whether people will go out on mass to vote for him, to tip the balance against the regime, against the hard-liners."
"Mr Rohani has promised to steer the country towards moderation so a lot of people expect him to change the course of Iran."
Former Labour foreign secretary Jack Straw explained that America demonised Iran by claiming it belonged to the so-called "axis of evil" but he said the West must do business with Tehran:
"The Iranians are incredibly difficult to negotiate with. I think we have to understand why. Because they have been so humiliated by the West. But there isn't any concrete evidence, any smoking gun, that their lack of cooperation with the security council over their civil nuclear programme equals clear evidence that they have or are developing a nuclear weapon."
First broadcast on BBC Radio 4's Today programme on Friday 14 June 2013.