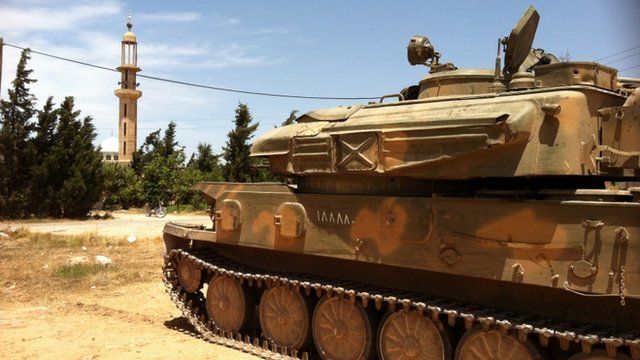 Video
'Storm clouds over Syria'
The recapture by the Assad regime of the border town of Qusair, and the growing evidence of involvement by Hezbollah fighters from Lebanon on President Assad's side, have suggested that Syria are recovering ground.
But the rebels are steadily getting access to more arms.
One element of the conflict seems beyond dispute - that factions in Lebanon are being steadily drawn in.
Lyse Doucet, the BBC's chief international correspondent, and Lord Malloch Brown, a former UN deputy secretary general, discuss if this signifies a change in the power play between Assad and the rebels.
First broadcast on BBC Radio 4's Today programme on Saturday 8 June 2013