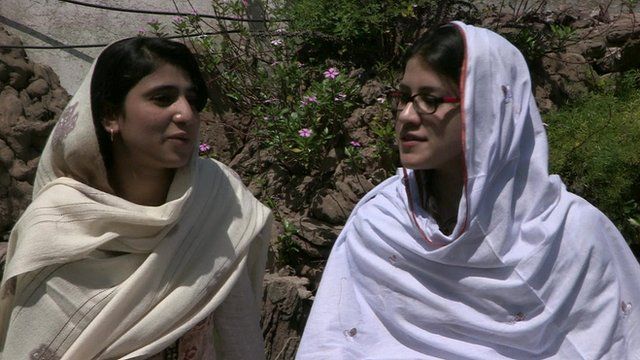 Video
Battle over girls' education in Pakistan's Swat valley
The shooting of a schoolgirl Malala Yousafzai last year for the supposed crime of daring to want an education shows that Pakistan remains a country in which in some places even the most basic of rights or ambitions can be denied women and girls.
The shooting took place as Malala and her school friends sat on a school bus in the Swat valley, which has seen intense fighting between the Pakistani army and the Taliban.
The BBC's Nel Hedayat, who grew up in Pakistan, has returned to the country to find out what the story of Malala might mean for the way the country is going.
In this report for BBC Newsnight she talks to Shazia Ramazan and Kainat Riaz, two of Malala's school mates who were also shot in the bus attack, and visits a madrassa where young women are taught in a manner dictated by conservative Islam and Sharia rules.
Nel Hedayat's full documentary on girls' education in Pakistan will be broadcast on BBC Three in June 2013.