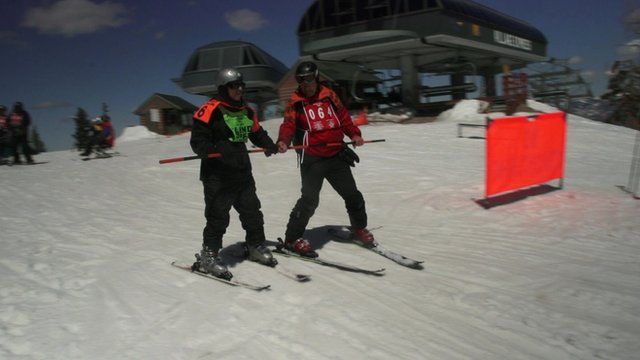 Video
Wounded US war veterans learn to ski
Since 2001, almost 7,000 US service personnel have been killed in the conflicts in Iraq and Afghanistan. More than 50,000 have been injured.
Those wounded veterans, many of whom are amputees or left unable to walk by their injuries, are now back in the US trying to rebuild their lives.
This spring, over 400 disabled veterans gathered at a ski resort in Colorado for a week of sport and rehabilitation. BBC Newsnight's Jonathan Bell joined them there to talk to them about their injuries and the long journey to recovery.