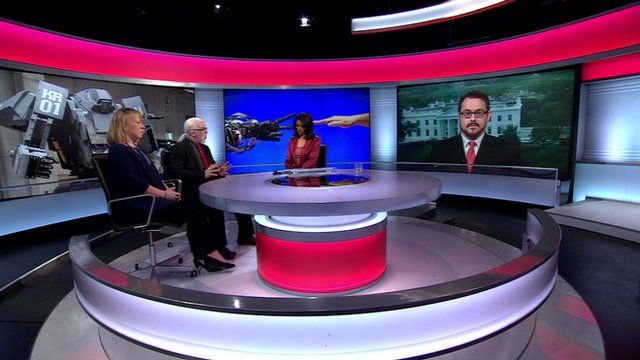 Video
Campaigners call for international ban on 'killer robots'
A pre-emptive ban is needed to halt the production of weapons capable of attacking targets without any human intervention, a new campaign has urged.
Campaign to Stop Killer Robots, which is initially coordinated by Human Rights Watch, argues that lethal armed robots that could target and kill without any human intervention should never be built.
While some argue existing laws are sufficient to regulate their use, campaigners say advances in robotic technology mean it is only a matter of time before we face machines which make their own decisions.
The BBC's Zeinab Badawi was joined by robotics expert Professor Noel Sharkey; anti-landmines activist Jody Williams; and security analyst Joshua Faust.