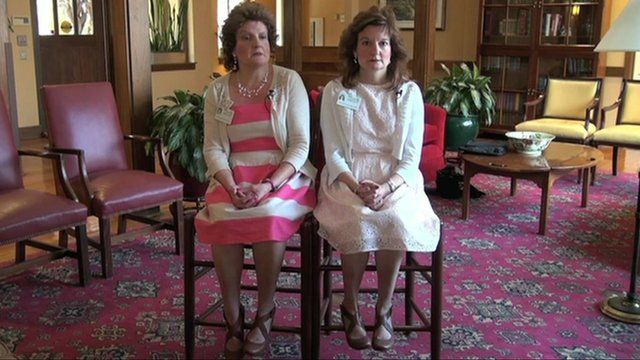 Video
Identical twin nurses devote lives to help the dying
Gilchrist Center, a hospice facility just outside the US city of Baltimore, has 34 beds and around 30 deaths per week. Still, Tina Maggio and Gina Ranieri-Bender, the identical twins who run the centre, look forward to going to work every day.
And the patients look forward to seeing them, perhaps because the bubbly, petite twins work alternate shifts, leaving some to think they are getting constant care from just one nurse.
According to the US Department of Health and Human Services, senior citizens (age 65 and up) make up 12.4% of US population. That number is expected to grow to 19% by 2030. So hospice care, which is for people who have six month or less left to live, will probably grow.
The BBC visited Tina and Gina who emphasised that, though they face sickness and death every day, their job is to help patients live well for the short time they have left.
Produced for the BBC by Leigh Paterson