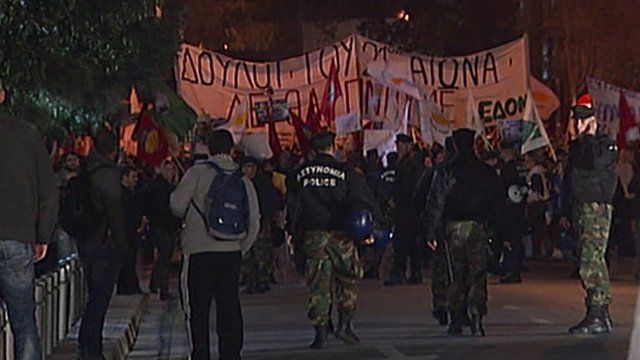 Video
Cyprus savings tax plans 'in total disarray'
Cyprus' parliament has rejected a controversial levy on bank deposits, proposed as part of an EU-IMF 10bn-euro (£8.7bn; $13bn) bailout package.
No MPs voted for the bill, with 36 voting against and 19 abstaining.
The finance ministry had modified the package, proposing an exemption for savers with smaller deposits, but opposition had remained fierce.
The BBC's Mark Lowen in Nicosia said that the controversial tax and EU bailout plans were in "total disarray".
Go to next video: Savings tax 'will be voted down'