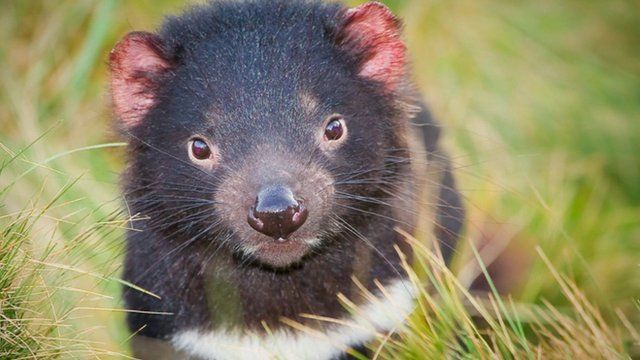 Video
Tasmanian devil cancer vaccine 'a step closer'
Researchers say they are now a step closer to developing a vaccine for a contagious cancer which is driving the Tasmanian devil towards extinction.
The species is suffering from a very rare form of facial cancer which is transmitted via biting.
Since the disease was first recorded in 1996, populations in some areas are estimated to have dropped by as much as 90%.
Lead researcher for the study at the University of Cambridge, Dr Hannah Siddle, explained that action needs to be taken to prevent extinction.